Case study
Geneea & Recombee partnered


to personalize news for Economia
In a continuous effort to improve its online products, Economia a.s., a Czech media company running a number of news portals and thematic websites, decided to explore the power of artificial intelligence for personalization.
Based on a superb A/B test performance, Recombee's news personalization system together with Geneea's NLP engine were selected as the winner in a tender of several commercial solutions. Since then, our solution has been expanded to the centrum.cz portal with over 50 million recommendation requests per month.
64% increase in conversion rate

Situation
Hundreds of articles published every day
300,000 historical articles
Static content selection managed by editors

Requirements
Recognize preferences of individual users
Balance personalization and discovery of new content
Find similar articles
Respond in real-time in large traffic

Solution
Automatic personalized recommendations of articles and videos
Model for every single user with real-time updates
Integrated NLP for understanding article content to improve recommendations

Results
64 % increase in conversion rate compared to recommendations by editors
Saving editors' time previously spent on continuous manual content selection
Saving money spent on manual content selection
Increasing relevance of content for individual readers
Positive impact on reader satisfaction: more articles read, longer website visits
Improved advertisement revenue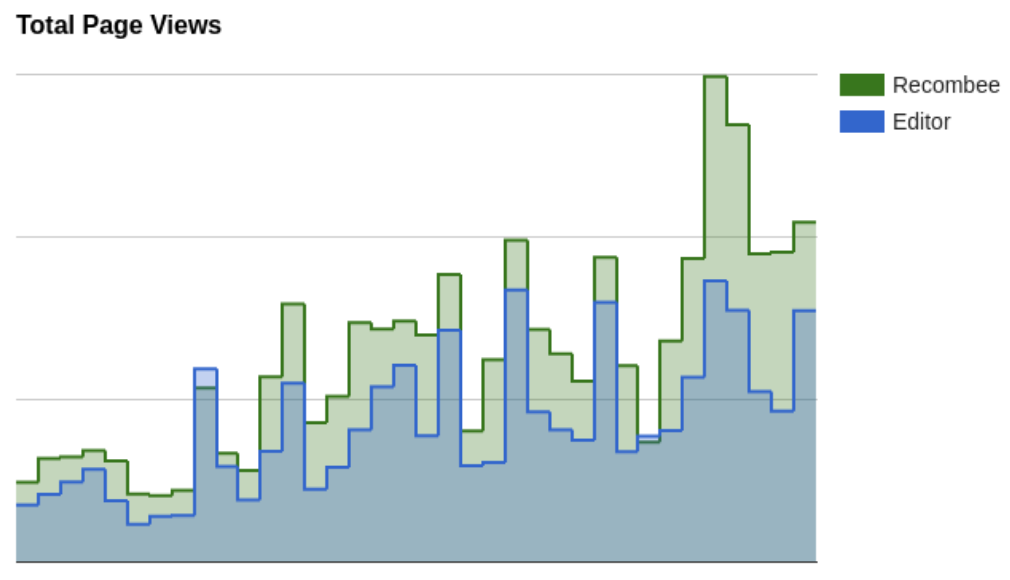 "Thanks to Recombee's recommendation service and Geneea's NLP, we were able to personalize news and articles for visitors of our major portals (aktualne.cz, volny.cz, atlas.cz), increasing the number of pageviews by 64 percent. We expand recommendations to other scenarios such as video recommendations or personalized galleries."
About Economia
Economia, a.s., a European Business Press member, is a major Czech publishing house specializing in economic and professional periodicals. The internet division of the company runs over 20 out of the most important news and professional websites in the country, including aktualne.cz and ihned.cz. Together, they serve 500M page-views per month. Economia takes great pride in the trustworthiness and objectivity of information it provides. It became a reliable source of information for 66 % of Czech business owners, top management and public administration representatives.